I have been so busy this summer that I have not found time to write.
I have already been in 3 camps. Soccer, Bulls Basketball and Sailing. This week I am in regular basketball camp in the morning and flag football in the afternoon.
I am still doing Tae Kwon Do. I have gotten my red belt now.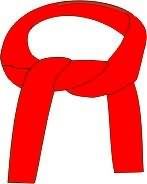 My big sister Janee' went to prom. This is a picture of her and Steve her boyfriend.
My Mom is starting her own business. She is doing a lot of work but it makes her crabby at times. She said she has so much to do before September.
I went to see Wicked last week. It was really good I liked it. There were a lot of people at the theater. I am also going to see my friend Alex. She is in
Seussical the Musical
I am not sure what day I am going yet because my Mom is so busy we may have to go on the weekend.
I have not seen Alex since she was here for the circus so I want to go see her soon! I have seen Chrisanne she comes for dinner after work.
Gus is doing good, he bites a lot because he is a puppy but he is going to go to training tomorrow. Maybe he will be better after he goes to class.
Well today is my Grandpa's birthday he is 73. I am going to go to his house for ice cream cake. I don't like real cake so I bet they got ice cream cake for me.
I will try to write more soon.
Cole